From Bright Pattern Documentation
Email
How can we limit the number of emails that each agent receives each day?
There is not a way to limit the number of emails delivered to the agent throughout the day. You may wish to try one of these options: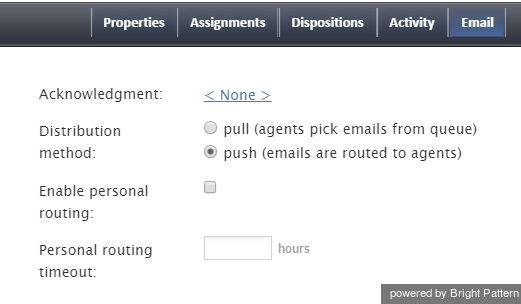 How do you limit the number of spam emails sent to agents?
There is not a built-in method for handling spam automatically. Spam detection would occur at the mailbox/mail server level, so it should be filtered before being delivered to the Team Queue inbox or being pushed to the agents. You may learn more about email settings in the Contact Center Administrator Guide, section Email Service Configuration.
< Previous | Next >